Couch Buying Guide
A couch or sofa is one of the most important furniture in our house. You never can neglect it. You can easily enhance the look of your house by adding the best and awesome couches in your living room. But there are many factors based on which you need to choose the best couch for your house. Here is the best couch buying guide which has some tips and some secrets to choose the best quality sofas by our experts.
Why Couch Buying Guide?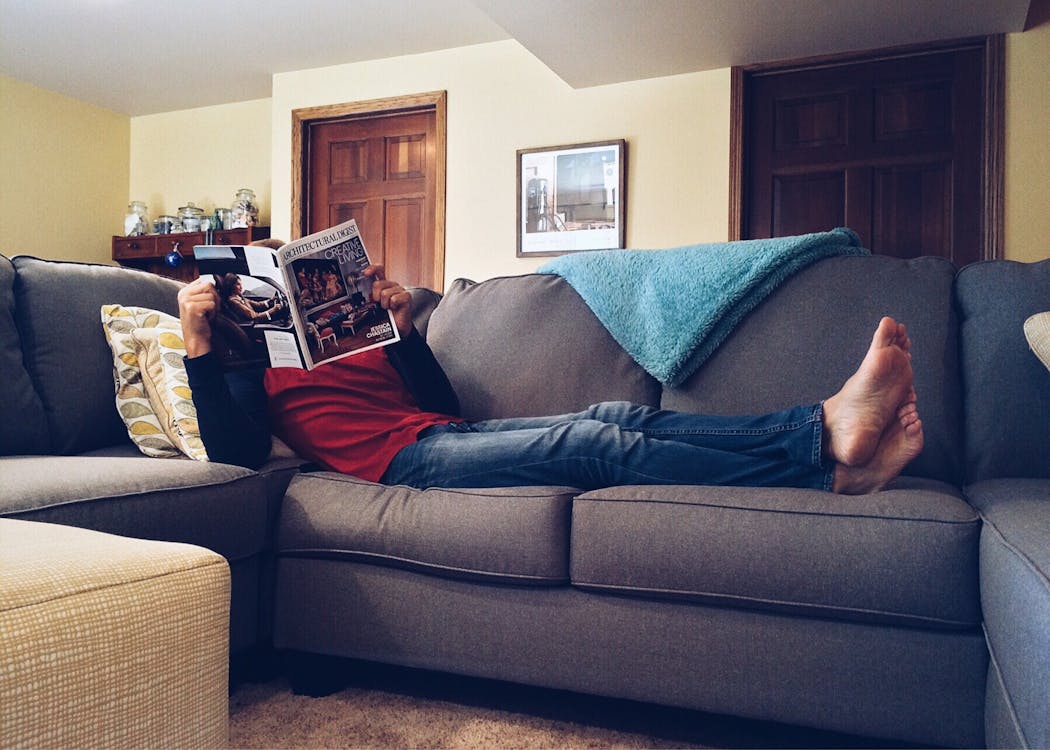 According to some research, people spend around 4 hours on a couch or sofa. So, there is no doubt that the couch is very essential in our day to day life. Other than sitting furniture, the couch is used as the decor of the house. The best couch can make the look of your room multiple times better. If you are concerned about the look of your room then the couch can be a great weapon for you.
Whenever any guest comes to our home at first they visit our living room only and if we keep a great couch over there, anyone will compliment you and that makes your standard high.
Couch helps to add the aristocracy to your room and level up the standard.
You can easily lay or sleep on the couch whenever you want, or for any reason your room is full of guests.
Types Of Sofas
Before buying anything we need to know how many types of that thing is available, then only we can get the perfect guidance to buy that product.
There are mainly 8 types of sofas available in the market. Let's discuss them one by one to choose the best quality sofas.
1. Sectional Sofa
Sectional sofas are dived into so many sections. You can easily arrange them in any shape you want. The most famous shapes of the sectional sofas are "L-shape" and "U-shape". This is made in the era of Queen Victoria.
2. Camelback Sofa
This type of sofa usually used to add a traditional look to your room and if you keep it beside the windows then it adds a royal feel. It introduced the first time in an aristocratic family in 18th century England.
3. Tuxedo
Tuxedo is one of the most famous types of sofas. To add a modern, classy, and luxurious feel to your room, this type of couch can be the ideal one. How to identify tuxedo sofas? Simply, if the height of the armrest and backrest are the same and they are connected to each other then is a tuxedo sofa.
4. Lawson
Lawson's structure is just like the tuxedo's structure, only the difference is it has the cushion in the backrest and armrest but they are not attached. The cushions are separate like pillows. If you remove the cushions then lawson is almost like tuxedo sofa.
5. Mid-century Modern Sofa
If you are the person who loves to keep the room airy and light then it can be an ideal choice for you. You can easily understand that which sofa is a mid-century modern sofa as they have the tough back, cushioned seat, and cone-shaped solid wood legs. The height of the legs of these sofas is taller than usual sofas.
6. Chaise Lounge
A chaise lounge is the royal type of sofa. usually, they are used for laying as they don't have one armrest. They have only one armrest and half backrest connected to each other. Usually, in the movies which are based on the Rome or Egypt empire, you can see the kings are laying on chaise lounge type of sofas.
7. Sleeper Sofas
Sleeper sofas are much space-efficient. If you have the problem of spaces in your house then you must go with the sleeper sofas. Again there are different types of sleeper sofas.
7.1. Pull-out Sofa Bed
This is one of the most common types of sofas. The name if "Pull-Out Sofa Bed" because you need to really pull the bed out of it and sleep on it.
7.2. Convertible Sofa Bed
Again this is also a sofa bed but the difference between the pull-out and convertible is pull-out has the mattress separately for bed and the convertible sofa bed just converts the sofa to bed by joining the existing cushions or couch pillows.
7.3 Futon
The futon is also one of the most common types of sofas which people use. The backrest of this sofa can go from 90 degrees to 180 degrees and form a flatbed.
8. Recliner
The recliner sofas are not that much suggested for the living room but yeah you can keep a single piece sofa in your living room. This type of sofa is very reliable to use. You can easily let the footrest come out with one switch and push with the leg again to take it down. Better to keep in the bedroom.
| | | |
| --- | --- | --- |
| Type | | For |
| Sectional Sofa | ➡️ | Modern Look |
| CamelBack Sofa | ➡️ | Traditional Look |
| Tuxedo | ➡️ | Luxurious & Classy |
| Lawson | ➡️ | Luxurious & Classy |
| Mid-century Modern Sofa | ➡️ | Light or Airy Room |
| Sleeper Sofas | ➡️ | Space Efficiency |
| Futon | ➡️ | Space Efficiency |
| Recliner | ➡️ | Modern & Classic |
Major Three Factors In Couch Selection
There are major three factors based on which you will the best couch can be decided. They are frame, foam, fabric. So, let's discuss them one by one.
Frame
Frame plays a great role in the field of durability. The frame of a couch is like a skeleton and there are many types of woods that are been used to make its skeleton such as Plywood, MDF, Sheesham, Mango. The Polywood and MDF are the local wood and cheap quality than Sheesham and Mango. Most of the renowned brands use Sheesham or Mango woods for their frame.
Note: Try to avoid the couches whose joints are just done by glue. Prefer screwed frames.
Foam
Foam is an important factor when it comes to comfort. You need to know what kind of cushion you should choose for your sofa. The amount of comfort you will get depends on the foam. There are many types of foams available in the market. The cheap quality foam may be fluffy in the initial stage but with the time its density starts decreasing and sags also. So, it's better to go with high-quality foam which offers higher density and higher resilience. Hight density will not let the foam sag and higher resilience will keep it fluffy or bouncy for a long time.
Fabric
The fabric plays a great role when it comes to the feel or touch. Usually, 4 types of fabrics are used to make the sofa i.e velvet, cotton, linen, and leatherette. The best fabric is defined by its rub count and thread count. A higher thread count means soft to touch and higher rub count means long-lasting. Leather is easy to clean but may get stretched over time.
Note: Try not to go with the natural fabric as they fade over time.
| | |
| --- | --- |
| Factor | For |
| Frame | Durability |
| Foam | Comfort |
| Fabric | Touch & Feel |
Almost 70% of the total cost of a couch comes under these three categories.
Selection According To Usage
As we informed earlier that a person spends almost 4 hours a day on the couch. So, when anyone is using that much period of time in sitting or laying on something then it should be highly comfortable. You need to have the couch according to your need like, if you are having the sofa For Watching Tv, that means you may curl-up also and lay on the couch also. So, in this case, you need the couch which is deeper and has the armrest of short height so you can keep your head on it.
Frequently Asked Questions
What should I look for when buying a sofa?
Mainly 3 things you have to look for i.e Frame, fabric, and foam. These three things justify the quality of a sofa.
How do you know if a couch is good quality?
The Sheesham and Mango woods are the best quality of woods. If it comes to foam then, go with high-quality foam which offers higher density and higher resilience.
How long should a couch last?
The good quality couches easily last for more than 10 years.
Can you ruin a couch by sleeping on it?
No, the good foams don't get ruined if you sleep on them. The foam quality matters a lot when it comes to comfort and fluffiness.
What causes a couch to squeak?
Usually, the couch squeaks if the frame is glued not screwed but sometimes it happens with screwed frames also. It is because either because of long usage wood got weaker or it started to shrink.
Last Few Words
So, here was the couch buying guide. Always remember that couch is the attention grabber of your living room. You must invest around a 70% price of the total furniture cost of your living room on the couch. Read our couch buying guide carefully and choose the best one for your room according to your need. Always keep in mind that for what purpose you are buying the couch according to that try to buy.
We hope that you got the best sofa buying guide from us. If still any query is there you can please comment down below. Every Feedback is appreciated.